The garden is spectacular in the months of March, April and May, with the camellias, azaleas and rhododendrons, but continues to be beautiful all year for the blooms of roses and the prevalence of host evergreens plants.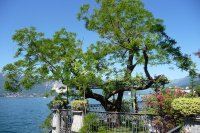 The garden overlooks the lake with its own beach, private jetty and boat dock, and is accessible to guests staying in the apartments at all times, except during special dinners or weddings at the villa, when some restrictions apply. However, parts of the garden are always exclusively reserved for guests staying in the apartments
The garden apartments of Villa Rusconi-Clerici are available for rent throughout the year. They all have central heating which may be regulated to suit individual requirements.
DUET, TRIO and QUARTET are let weekly (from Saturday to Saturday) only, excluding services, food and drink.
Unlimited wi-fi connection, free of charge;

Leisure room with table-tennis and exercise cycle;

Extra beds, cot and high chair for small children;

Private parking space in the garden;

A communal laundry room equipped with washing machine, iron and clotheshorse;

A rowing boat (free of charge) for excursions on the lake and to the islands.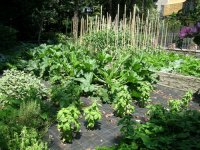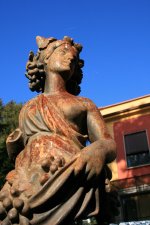 We have a small vegetable garden which provides the following vegetables in season: tomatoes, cabbages, courgettes, aubergines; and herbs: basil, sage, rosemary, mint, thyme. Feel free to gather flowers from the garden to decorate your table.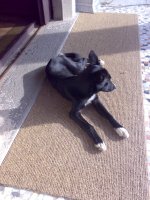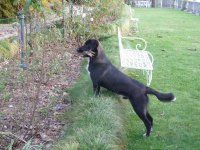 You can bring your pets; our two dogs are now used to the presence of dogs barking in different languages – just give them a little time to get acquainted!
The garden is fenced in and a caretaker is always on the premises to give any assistance required.

When you arrive, you will find a "Welcome to Pallanza" pack with all the instructions you need and a wealth of information to help you enjoy your stay. You can preview it if you click here.
The centre of Pallanza, a few hundred metres away, has shops of all kinds. The area around Lake Maggiore and the mountain valleys of the Ossola are full of interesting places to visit and offer a wide range of leisure activities.