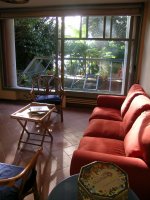 This well laid out guest house of 85m² opens directly onto the garden. It has a patio with bougainvillea, lemon trees and grape vines.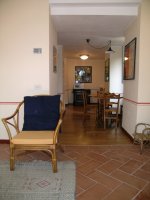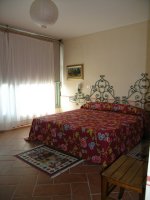 Accommodation comprises living room, dining area and annexed kitchen with oven, 3 hobs and fridge.
A spacious double bedroom overlooks the garden, while the second bedroom is furnished with two beds, closet and table. The bathroom is equipped with shower.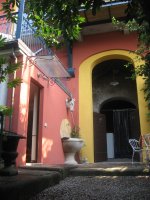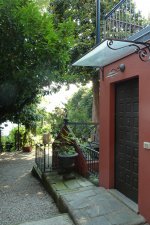 Quartet is suitable for guests with restricted mobility, who may access the apartment by car.
QUARTET can be used en suite with DUET to form a larger apartment with two entrances, 3 bedrooms and 2 bathrooms.
QUARTET is let weekly (from Saturday to Saturday) only, excluding services, food and drink.