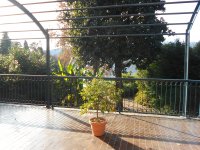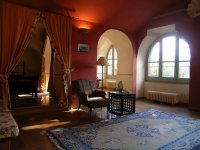 Duet is the largest of the three garden guest houses: 95 square metres of immense charm, with vaulted ceilings and arches painted in the original Pompei red. Duet benefits from a beautiful private terrace with lemon trees, offering a marvellous view of San Giovanni Island, where Toscanini used to spend his holidays.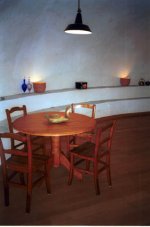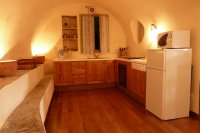 The kitchen/dining area, with its barrel vaulted ceiling, was created from an 18th century wood shed. It comes equipped with dishwasher, refrigerator, and cooking range with 4 hobs.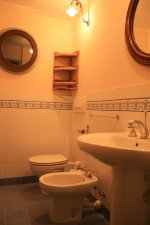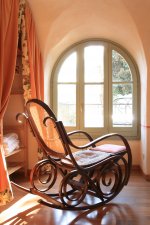 The bathroom equipped with bath tub is built at a lower level where once an old brick-lined well.The recessed sleeping area has a double bed, and can also sleep 1 or two children (sofa bed and child's cot.).
Additionally, it can be rented en suite with QUARTET to form a larger apartment with three bedrooms and two bathrooms.
DUET is let weekly (from Saturday to Saturday), excluding services, food and drink.