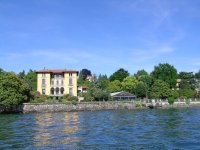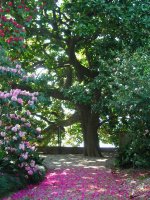 Some of the old outbuildings of Villa Rusconi-Clerici, in Verbania on the Piedmontese shore of Lake Maggiore, have been lovingly restored and transformed into holiday apartments for weekly let from saturday to Saturday. The apartments are full of period charm, each with its own terrace and planted area; they allow easy access to the 19th century English style garden, famous for its camellias, rhododendrons and azaleas.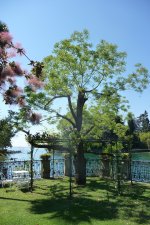 The garden overlooks the lake with its own beach, private jetty and boat dock, and is accessible to guests staying in the apartments at all times, except during special dinners or weddings at the villa, when some restrictions apply. However, parts of the garden are always exclusively reserved for guests staying in the apartments.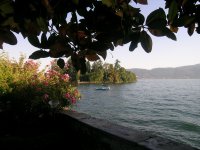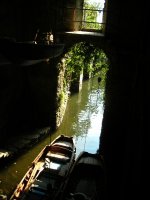 A charming harbor is home to the traditional rowing boats, one of which is always available to guests staying in the apartments.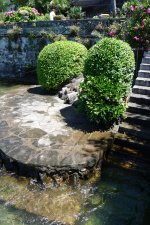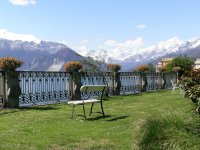 We have given the apartments musical names of DUET, TRIO and QUARTET in honour of the great Toscanini, who spent his holidays on the tiny San Giovanni Island just off the grounds of Villa Rusconi-Clerici, 200 metres from our garden.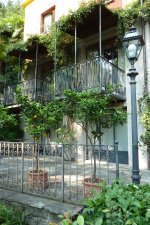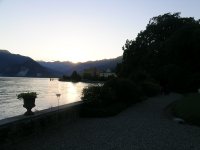 The guest houses are all different as regards the layout of the rooms, colours, furnishings, and number of beds, partly because they originally belonged to quite different periods. We have tried to give them a family touch, adding furnishings we found in antique markets or tucked away in cupboards in the villa, to make our guests' stay more comfortable.
The guest houses are let by the week from Saturday to Saturday, excluding services, food and drink.